Dear Friends,
The year 2014 ends today, which gives me the opportunity to look back on many inspiring projects. It is also the moment to look forward to the coming year.
The year 2014 was a year of re-invention, for musicians, musical organizations and record labels. Facing the changing market and the big step towards the digital domain, many people in the cultural sector felt that change was needed. In some cases this change was forced, leaving great musicians without work or in an insecure situation. Major record labels turned into artist managements, government support is less common and the audience tries to find its way in a huge digital landscape, filled with music and art. Where to begin…
All changes have their positive and negative consequences. On the negative side we're facing commercial trouble and it is very difficult to relate this to artistic matters. Musicians grow up with music and study many years to reach a professional level. The amount of artistic energy that goes into this process can hardly be measured in commercial values. For that reason a situation of change and less structure can be difficult for those who live for the music. Some great musicians even lost their job in an orchestra or the whole orchestra disappeared… However, very slowly a positive sign of these changes is appearing. Since it is essential for artists to set up their own initiatives, the link between the artists and their audience has become very short now. For them who find this an exaggerated positive view on the situation I can be very short. It's not a dream, it's not a romantic scenario, it's simply very hard work but what I want to say is that there is more room for personal initiative and that's a positive thing.
I was already involved in some great examples of personal initiative in the past year. Rian de Waal left us his book and recordings of 'Metamorphoses, the art of the virtuoso piano transcription'. Pieter Wispelwey delivered his ROCOCO disc, filled with exciting (Neo) Rococo music. Klaartje van Veldhoven with her 'Songs of Clarity' combined the worlds of Byrd and Purcell with the Amstel Saxophone Quartet. I also felt the need for personal initiative and I've set up a new record label called Navis Classics. The label is a platform for musicians who want to display their ideas about the music they play. You can say that the label is a truly artist based label. We started with the Zemtsov Viola Quartet and by the end of the year Naum Grubert released the first of a series of piano recordings. Read more about it in the blog posts below. For the coming year the label will continue with recordings by cellist Joachim Eijlander and the sparkling violin/piano duo Noé Inui and Vassilis Varvaresos. And there is more to come but that's a little secret…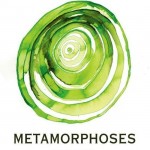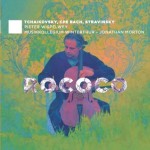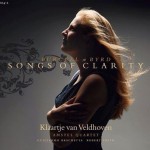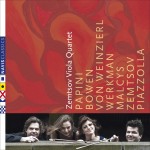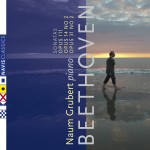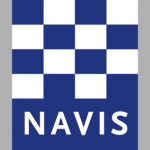 All in all, I feel blessed to be involved in these projects. I will continue telling the story of all these great musicians, through the label and in independent projects for musicians and other labels. The story must be told, let's not wait but just do it! What I feel is that the market is changed but both artists and the audience expect the highest quality. This is good news and very motivating to strive for the highest quality in music making and recording techniques. Time will tell if the commercial side of the new structure will allow us, musicians and labels, to maintain this quality. I just keep in mind that this is actually what we all want, so let's keep the good spirit and focus on what we like; Good Music!
I wish you a very inspired and joyful musical year!
Daan van Aalst