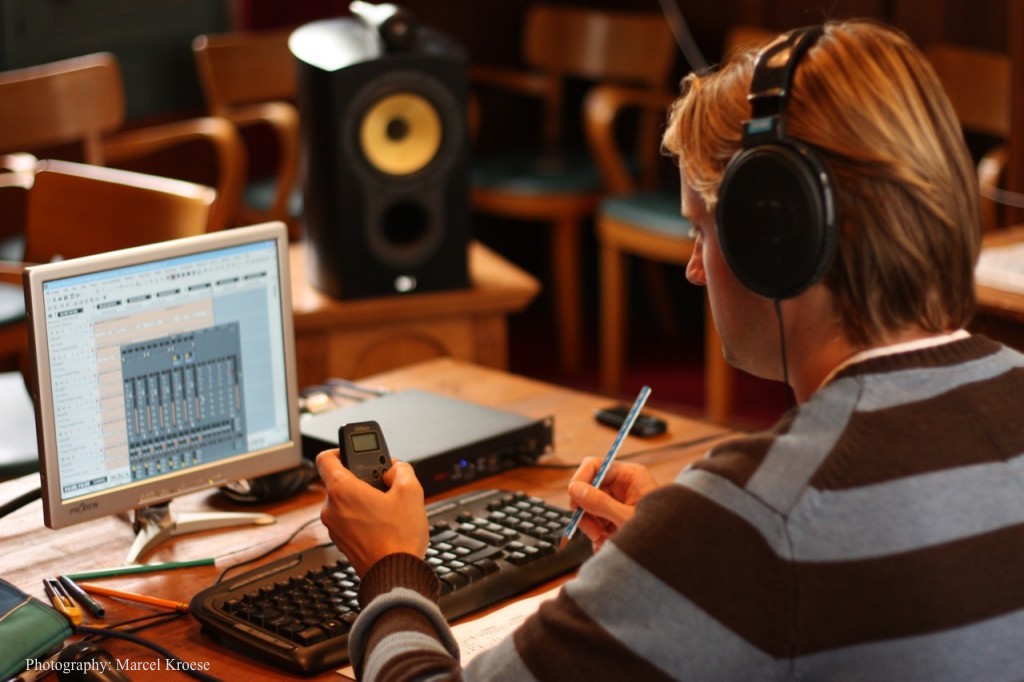 Daan van Aalst is an independent Recording Producer / Sound Engineer involved in recording high quality classical and contemporary music in the Netherlands and abroad. Daan runs his own recording company, allowing him to work independently with musicians and produce recordings of the highest nature.
Daan currently teams up with the Residentie Orchestra The Hague and the National Opera and Ballet Amsterdam as a freelance recording producer and balance engineer. He is also active in the field of chamber music with ensembles and artists such as the Castello Consort, pianist Naum Grubert, Britten Sinfonia and Daria van den Bercken.
Daan was responsible for recording all new audio tunes and sound logo's for NPO Klassiek (the former Radio 4) that were premiered on air in the first week of 2023.
Other recent projects include a series of live and session recordings with the Rotterdam Philharmonic Orchestra in the 2020/2021 season with conductors and soloists such as Francois Xavier Roth, Manfred Honeck, Daniel Barenboim, Lahav Shani, Stéphane Denève, Matthias Goerne, Leonidas Kavakos.
Daan graduated from the Royal Conservatoire The Hague in 2002, where he studied Art of Sound. In his second phase of the programme, he worked on a project studying classical music and surround sound recording.
After his graduation, he continued working as a freelance recording engineer for companies like Channel Classics, Polyhymnia International, De Haske/Hal Leonard and Da Capo.
Daan has worked as independent recording producer and balance engineer with artists such as Rian de Waal, Pieter Wispelweij, Harro Ruijsenaars, het Rubens Kwartet, Hidemi Suzuki, Charlotte Margiono en Frans Ehlhart, the Ragazze Quartet, Chie Hirai, het Symfonieorkest van Vlaanderen, Musikkollegium Winterthur, Joop Celis en Klaartje van Veldhoven for labels such as Et'cetera, Chandos, BMG Japan and Onyx Classics.
In 2013 Daan started his own international record label Navis Classics. National and international artists such as Noé Inui, Vassilis Varvaresos, Naum Grubert, Joachim Eijlander, Dimitris Tiliakos, the Zemtsov Viola Quartet Sarah Kapustin, Roeland Jagers and Ensemble Houthandel have all successfully released albums under Navis Classic. Upcoming releases have been recorded with Naum Grubert and the Castello Consort.
Daan was active as audio director for several video productions such as 'The Friar Alessandro' and 'The New York Cantors', both for PBS, as well as the 'Side by Side' productions in which the Royal Conservatoire The Hague teams up with the Orchestra of the Eighteenth Century and legendary conductors such as Philippe Herreweghe, Sir Roger Norrington, Hidemi Suzuki and Sigiswald Kuijken.
Daan started as a teacher at the Art of Sound department of the Royal Conservatoire in The Hague in the 2010-2011 semester and is now the main subject teacher 'recording' as well as label manager for the Royal Conservatoire Recordings.