Pieter Wispelwey recorded Tchaikovsky's Rococo variations for the first ever released SACD on Channel Classics. He now returns to the subject adding two intriguing pieces: CPE Bach's Concerto in A Major Wq 172 and Stravinsky's Suite Italienne, arranged for Cello and string orchestra. The title of the disc is ROCOCO, Real, Retro and New and man can say that this is exactly what you will find on this album. The pieces all share a elegant and great Rococo feeling but they all come from a completely different period in musical history. An interesting thing to mention, and very much in the atmosphere of the program, is that Pieter plays the CPE Bach concerto an octave higher. This gives the piece a very shiny character and it also refers to the flute version of the piece. A lot of virtuosity and brilliance is the outcome of the decision to play it in this way.
Violinist Jonathan Morton was leading the orchestra so there was no separate conductor involved. The result was a very organic way of music making, as if the orchestra was a chamber music group. The setup of the orchestra made it possible to have Pieter in the middle of the stage, surrounded by the orchestra. The main ingredient of the recording is a setup with four microphones in a row, directly feeded to the Horus interface.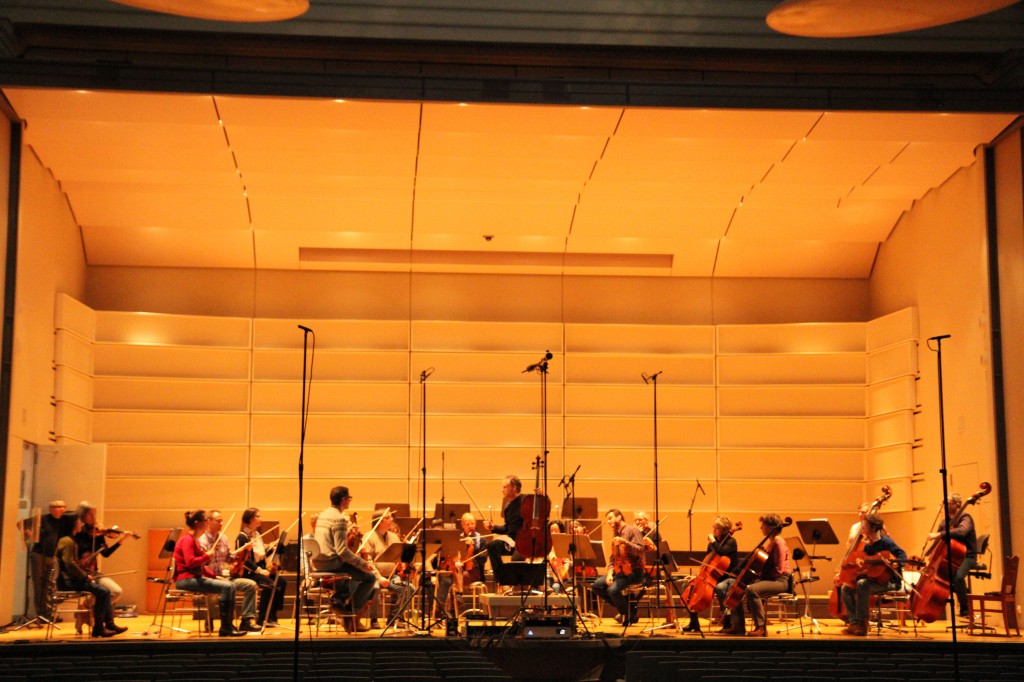 For this recording I teamed up with Berlin based engineer Dirk Fischer. Working in Winterthur in mid winter was a wonderful experience. Between sessions we often went out into the snowy landscape.
Hear Pieter talk about the project by clicking on this link: Wispelwey – Rococo
Recording info:
Recording Producer and Editing: Daan van Aalst and Pieter Wispelwey

Recording engineer: Dirk Fischer

Recording Venue and dates: january 2013, Concert hall at Stadthaus Winterthur
Label: EPR Classic
Catalogue number: EPRC 017